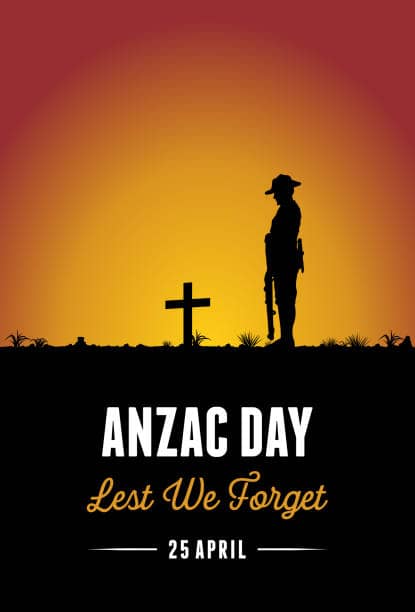 Our first Anzac Day service in Lake Clifton will start at the hall at 10:00 am and will be followed by free morning tea.
You are cordially invited to attend to pay your respects to those wonderful people, both past and present, who have served their country and in so many cases, paid the ultimate sacrifice.
This will be a very simple service and will follow the guidelines set down by the Veterans Association. There will not be any distinguished guests – it is just an opportunity for us to remember them.